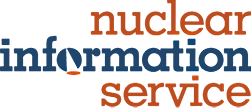 REPORT LAUNCH
Trouble Ahead: Risks and Rising Costs in the UK Nuclear Weapons Programme
This 60 page report reveals in detail the grave risks and dramatically rising costs emerging in the UK's nuclear weapons upgrade programmes. The 12 month study identifies precarious interdependencies, critical safety and project risks and flawed cost projections in a programme that looks increasingly unlikely to meet targets. Implications for policy-makers are outlined along with a set of recommendations.
The fully referenced, externally reviewed work was researched and written by David Cullen, Nuclear Information Service (NIS). Key findings will be presented before a panel discussion with Fabian Hamilton MP (Shadow Minister for Peace and Disarmament), Dr Michelle Bentley (Royal Holloway University of London/CIPP) and Douglas Chapman MP (SNP) chaired by Celia McKeon (Rethinking Security) followed by audience discussion with parliamentarians, academics, NGOs, defence and finance experts.
The event is intended to initiate ongoing dialogue to understand the full significance and impacts of the findings and begin to develop practical proposals for government.
We look forward to seeing you.
Nuclear Information Service
Please register to confirm a place.
NB If you don't have a House of Commons pass please allow around 30 minutes for security checks and queueing.  If you wish to invite someone else, have access needs or queries please contact Trish Whitham [email protected]
Guidance for visiting Palace of Westminster