Please find below a round up of the months news, and a look ahead to a couple of exciting events in August.

1. CAAT News Magazine issue 263
The latest issue of CAAT News magazine (issue 263) is out, and available for download! Topics include:
The war in Ukraine
The war in Yemen – new signs of hope?
World military spending 2021
Scottish government support for the arms industry
UK arms export licences in 2021
Arms trade with India

2. DSEI protesters acquitted (News)
Nine arms fair protesters were acquitted of obstructing the highway by the Magistrates Court in Stratford last week. More on the outcome via Stop the Arms Fair on Facebook.
A couple of images from their protest are below (thanks to Talia Woodin for the photographs, used with permission)

3. Yemen: Arms Sales Back on Trial (News)
New court dates in early 2023 have been announced for CAAT's Judicial Review of Yemen arms sales. We expect to be back in court in January, holding the Government to account for its decision to restart arms sales to Saudi Arabia, despite massive civilian casualties in Yemen.

4. No to Farnborough War-show (Report)
Boris Johnson may have wanted to quietly enjoy his ride in a fighter jet, but campaigners made their voices heard in Farnborough earlier this month, on one of the hottest days ever in the UK.

4. Coming up: Policing and Borders (Event, online)
Join CAAT and Netpol this Thursday 4th August as we reveal our new research on the effects of militarised policing and the involvement of UK companies. Register for free here.

5. Coming up: Stop Arming Apartheid, Barclays! (Event, online)
Join CAAT, Palestine Solidarity Campaign and War on Want on Tues 9th Augustas we discuss new research on Barclays' investment in drone maker Elbit Systems, and the continued oppression of Palestinian people by Israel.

6. Donate to CAAT
CAAT would not exist without your support! If you would like to donate to CAAT, you can do so via our donations page. If you don't have one already, why not set up a Direct Debit? More details on the donations page.
Thank you for your continuing support to help bring an end to the deadly arms trade.
Kirsten Bayes
Campaign Against Arms Trade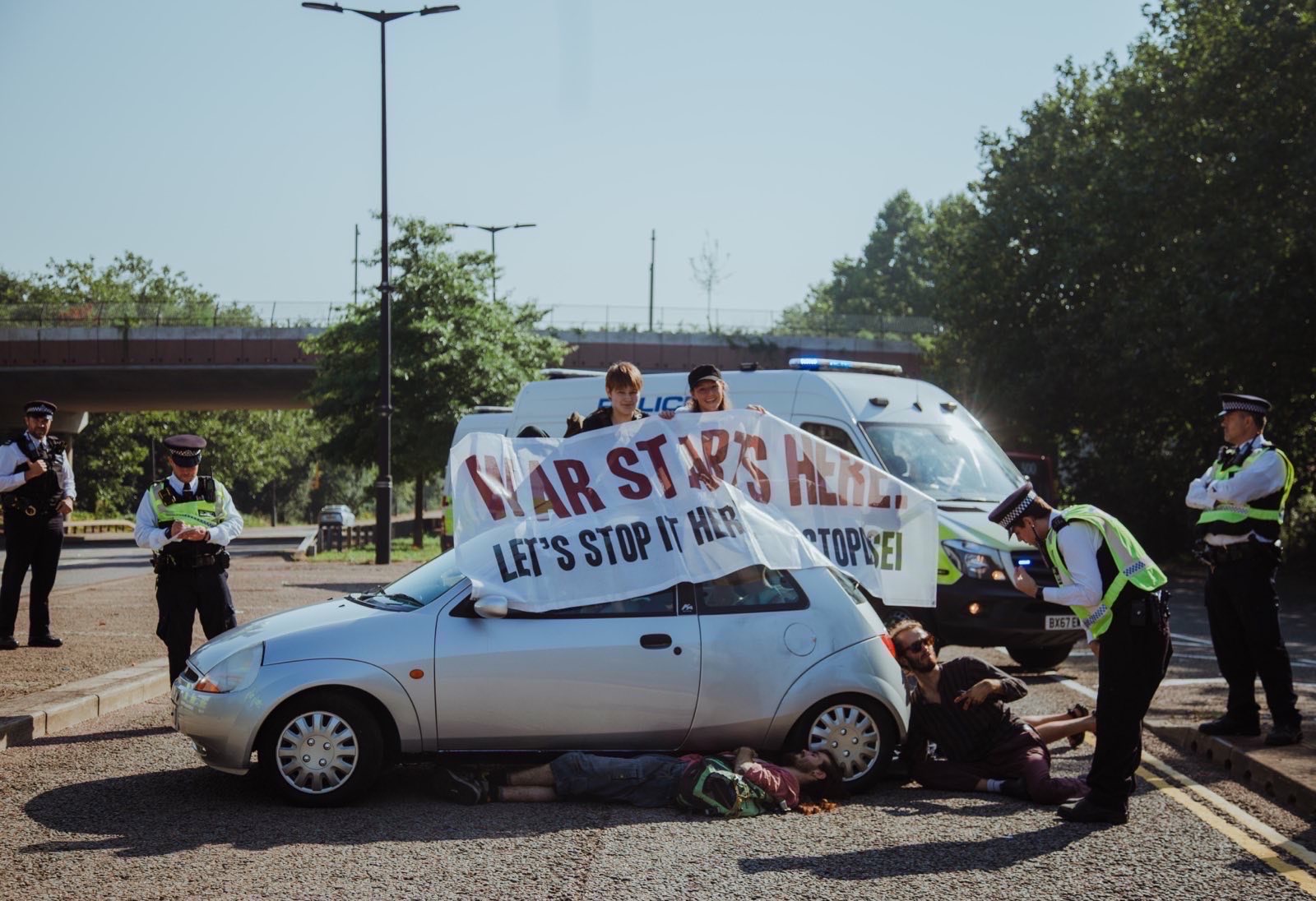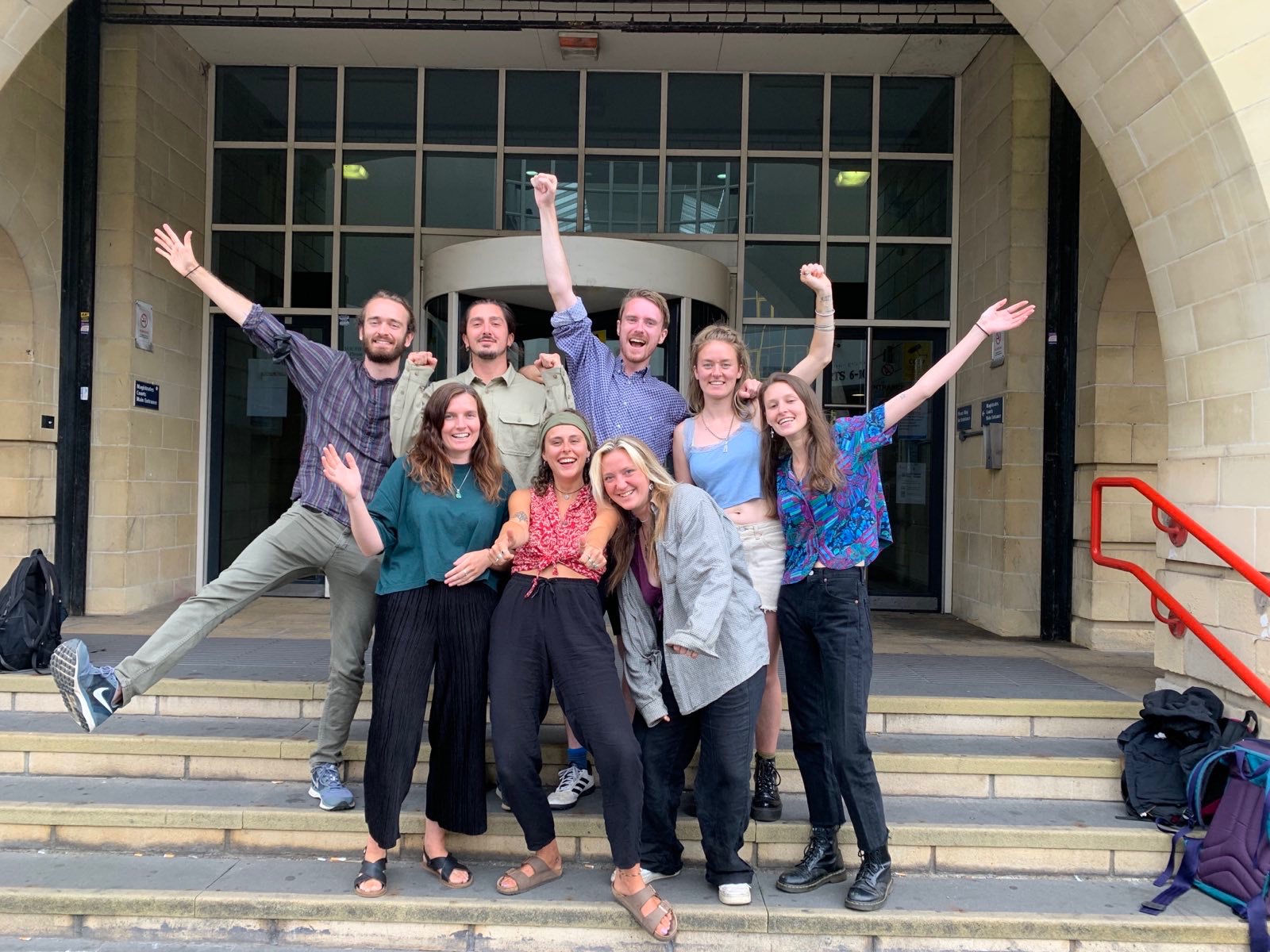 Protesters acquitted of obstructing the highway at DSEI 2021. Credit: Talia Woodin, used with permission.